Frequently Asked Questions
How do I apply for a property through Basingstoke and Deane Homebid?
To bid for homes you have to apply and be accepted onto our housing register. To make an application please click here and complete the on-line form. If you need any help to complete the form please click here for contact details and opening hours.
At any point during your application and before you are offered a property you may be asked to provide verification documents to support your application. You will be told what to provide and when. All documents provided must be up to date and valid.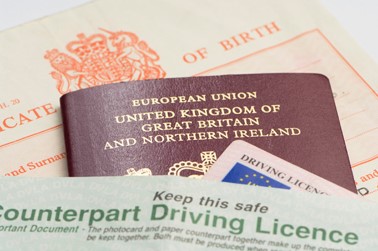 What happens if I do not provide the required documents?
If you do not provide us with the documents required within one calendar month of submitting your form your application may be cancelled.
How do I know if I have been accepted onto the Housing Register?
You will receive a letter confirming that you have been accepted onto the Housing Register. This will tell you the band you have been placed in, the date your application has been registered from and the size of property you are eligible for.
Can you refuse to accept me onto the Housing Register?
There are some people who are not eligible to be included on the Housing Register, such as people with no recourse to public funds. If we cannot accept your application you will be provided with a full explanation. You are also required to qualify to join the housing register. A full explanation of the qualifying criteria can be found here.
What do I do if my circumstances change?
It is very important that you tell us of any changes in your circumstances so that we can reassess your application. You can make any changes to your application by logging onto your account here.
Do I need to renew my application each year?
Yes, once a year, normally on the anniversary of your application you will be sent a web message which will ask you to renew your application.
How long will I have to wait until I am re-housed?
It is not possible to give a time. To get an approximate idea of likely waiting times you should look at the recent lets to see the bands and effective dates of applicants who have recently been offered a home you would like. You can increase your chances of being re-housed more quickly by broadening your areas and property types.
How many homes are advertised through Basingstoke and Deane Homebid?
It is not possible to say as this will change each week. However, all 'general needs' homes will be advertised within the week they become available.
How often are properties advertised?
Properties available for rent are advertised each week.The advertising days are Thursdays, Fridays, Saturdays, Sundays and Mondays. For more details click Step Two-Choosing, part of our step-by-step guide to using the service.
Where are properties advertised?
Properties are advertised in the following ways:
What information will the property adverts contain?
The adverts will tell you the landlord, location, size, rent and other features of the property. Where available a photograph of the property or a similar house type will be provided and you will be able to access information about the local area and facilities. The advert will also tell you if there are any special requirements that the applicant must meet, such as age requirements, which bands may bid for the property and which will be given priority for the property. It also tells you the number of bedrooms that applicants applying for the property need to be entitled to. If your bedroom entitlement is different to this you will not be able to bid for that property.
How do I apply for a property?
You can do this either through the website via the Property Search, on the phone number 0300 011 2460 or by text to 07781 482317. You have an identification number (which is your housing register number), which you use to log on to the website or enter when you bid by telephone or text. Each property also has a reference number which you use to make sure you have put a bid on the property you are interested in. The computer, phone or text system will confirm your bids have been successfully placed.
How do I log in?
You will need to have your unique reference number and memorable date. Your unique reference number is your housing registration number, but without the 'HR' and the '-1' or '-2'. Your memorable date is set as main applicant's date of birth. If there is more than one applicant on your application please check which the main applicant is. The memorable date can be changed so please also check whether it has been changed if you are unable to log in using the main applicants date of birth. Once you have the correct unique reference number and memorable date, please go to the login page of the Homebid website and enter your reference number and memorable date.
Why aren't I eligible to bid?
There could be more than one reason for this.
Please check that you are trying to bid on a day when properties are being advertised. Properties are advertised on Thursdays, Fridays, Saturdays, Sundays and Mondays, There are no adverts on Tuesdays and Wednesdays.
It could be that you are not on the housing register. If you are not sure whether you are on the housing register, please contact us.
It could be that there are no properties available in this advertising cycle which meet your housing needs.
I can't get the hang of bidding so I'll just wait until you make me an offer.
We are no longer making offers to applicants on the housing register. To have any opportunity to be housed you must bid on properties. There is a scheme guide giving you step by step instructions on how to bid which you can print off and there is a demonstration of how to bid. If you do not find these helpful, please contact us and we can help you.
When are certain properties coming up (for example: a 3 bed house in Tadley)?
We are not able to give any information about when certain properties or certain types of properties will be available. This is because there is no way of predicting when a tenant will give notice to their landlord. Even with brand new properties which are being built for social rent, we are unable to say when they would be released for renting.
How many properties can I express an interest in?
You will be only be able to express an interest in one property each time properties are advertised. You will only be able to express interest in a property that is suitable for your family.
How long will I have to bid for a property?
Properties will be advertised from midnight on a Wednesday and you will be able to register your interest in properties up until midnight the following Monday.
What help can I get if I cannot bid for myself?
If you are not able to place bids for yourself, you can nominate someone to bid on your behalf, such as a friend, relative or support worker. If you are unable to place bids for yourself and unable to nominate someone to help you, please use How to Contact Us to let us know.
Will I know how many other people are interested in the same property?
When you bid for a property you will be told where you are in the queue. This is likely to change frequently due to other people bidding for the same property. Using this information you may decide to withdraw your bid for one property and bid on a different property where you are higher placed in the queue. You can do this at any time before the closing date.
How do you decide who is offered a property?
Once the closing date for bids has passed a short-list of interested applicants is drawn up. The short-list is in order of eligibility according to the criteria stated in the advert details for that property. The applicant at the top of the list will normally be offered the property. Click Step Three-Offer for more details.
Are there any reasons why a landlord might refuse to accept me?
Landlords carry out their own checks on the people who have successfully bid for a home. They look in to things such as if you have any rent arrears and if so how much, and if you have been involved in any anti social behaviour. They will also ask for a reference from your current landlord and carry out an affordability assessment. It is possible that as a result of looking in to these things they may decide not to offer the home to you.
If I am offered a property, will I be able to view it before making up my mind?
Yes. You will be given an opportunity to view the property and decide whether you would like to accept it. However, please do not go to a property without an appointment.
Can I keep placing bids if I have already been offered a home?
No. If you are offered a property you will not be short-listed for any other properties until you have made a decision on the first offer.
What if I don't like the property when I have seen it?
You will only receive three offers of accommodation. If you refuse a third offer, your application will be demoted and placed in Band 3 for 12 months.
How will I know what has happened to the properties advertised?
The Recent Lets page gives feedback about the lettings. This includes how many bids were placed and general information about the bidder, such as how long they had been waiting.
How will this information help me?
It will give you a better idea of how popular a particular property type or area is and how long you would normally have to wait. You can then decide whether to look for other types of property or areas, or whether to consider other housing options such as to rent privately.
What other options are there for housing?
There is a shortage of social housing in Basingstoke and Deane. Most applicants on the Housing Register will have to wait a long time for re-housing and many of those in the lower bands will still have little chance of re-housing via the housing register. Depending on your circumstances you may wish to consider other options such as renting in the private sector.
How do I request a review of a decision?
Applicants have the right to request a review of any aspect of their housing application assessment made by the council under the Housing Act 1996. part 6. Requests for a review should be made in writing (including electronically to housing@basingstoke.gov.uk ). You will normally be advised of the outcome of the review within 56 days.
What should I do if I have a question which has not been answered by the information about?
Please use How to Contact Us to ask us.