Step - Three Offer
All bids received will be put in priority order to produce a list of eligible applicants for each property advertised. The landlord of the property will carry out any outstanding eligibility checks, (e.g. rent checks, household circumstance checks). If your name is at the top of the priority list you will normally be invited to view the property unless there are reasons why we are unable to do this, for example, you have rent arrears or your current landlord is taking legal action against you for breaching a tenancy condition. If we are unable to offer the property to the applicant at the top of the list we will move to the next applicant and so on.
If you are offered a property you will not be short listed for other properties until you have decided to either accept or refuse the offer.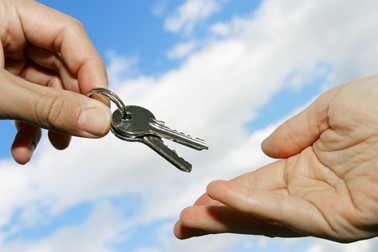 If you decide to refuse the property it will be offered to the next person on the priority list. You will be made 3 reasonable offers of accommodation only. If you refuse the third offer, your application will be demoted to Band 3 for 12 months.
Please make sure we have up to date contact details for you, as if you come to the top of a short-list and are to be offered a home, it is important we are able to contact you at short notice. Please bear this in mind if you intend to go on holiday, or are in hospital.
If you accept the property you will be advised when you can move in. You will also be given an appointment to sign the tenancy agreement and collect the keys.